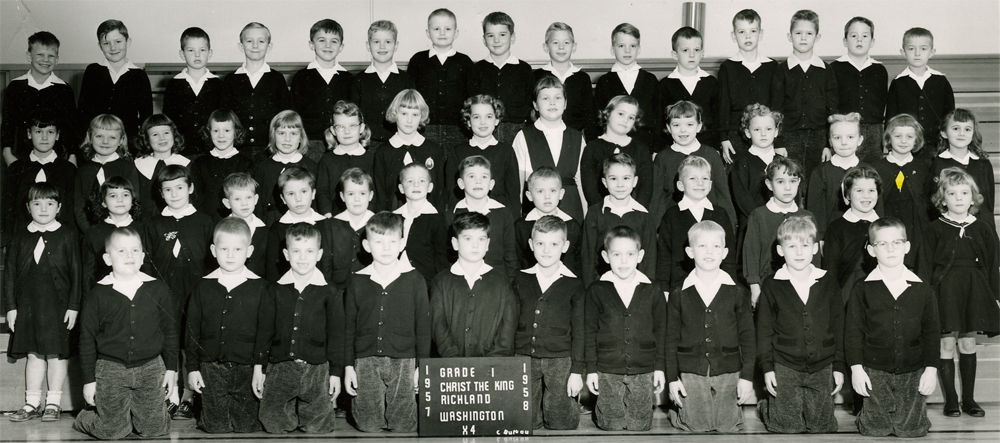 Top Row: Steven Brodazinski, Dan Cartmell, Joel Greger, Clinton Berry, Unknown, Unknown, Joseph Voiland, Paul Casey, Unknown, Steve Campbell Unknown, Robert Hodgson, Gary Gottschalk
2nd Row: Michael Ervin, Kathy Clossey, Elizabeth ?, Janet Cates, Debbie Koncleur, Unknown, Debbie Bryant, Mary Ghirardo, Margeret Charette, Anne Crowley, Judy Lorenzon, Unknown,, Laura Hosack.
3rd Row: Unknown, John D?, Unknown, Tim Shirey, Jonathen Artz, Mark Griener, Jeff Brown, Lester Gire, Unknown,, Steve ?, Gary Lemere, Unknown
Bottom Row: Margaret Cone, Judy Chase, Margaret Fennessy, Mary Loftus, Rhonda Duchemin, Catherine Knober, Unknown, Kathaleen Ell, Mary Haskins, Beverly Hodgson, Unknown, Unknown


If you know a missing kid or want to correct a name or spelling,
please email me at .
It'll help if you place them by row and position.