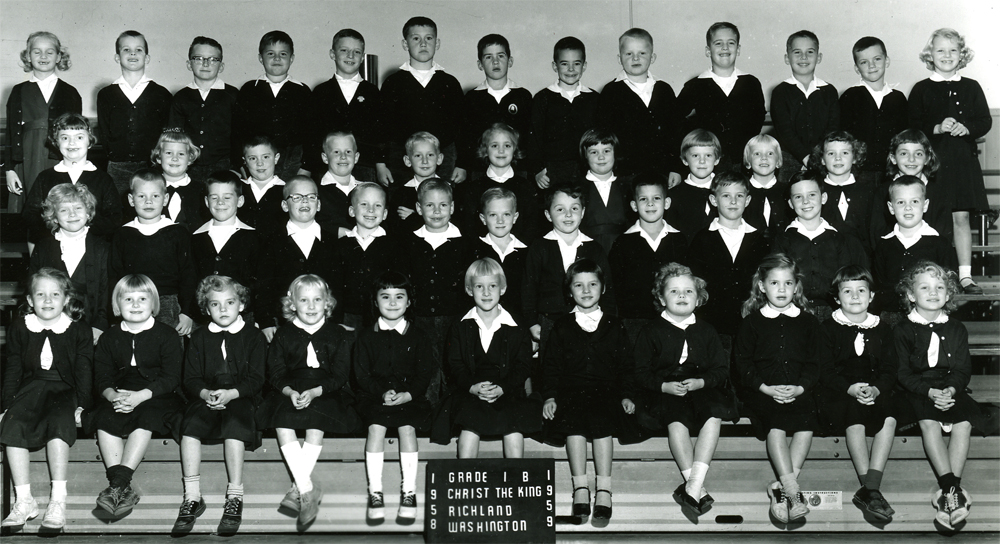 Top Row: Vicky Vetter, Robert Rogers, Dick Sams, Jim Schirado, Pete Traeger, John Baker, Greg Shand, Pete Turping, Gary Nicholas, Chuck Salina, Patrick Waltz, Mark Saucier, Toni Stankiewitz
2nd Row: Kathy Balin, Becky Stocker, Joe Wirfs, Rich Widrig, Michael Nash, Marya Nowakowski, Chris Trell, Claudia Raher, Mary Beth Nickola, Susie Snyder, Katherine Zanger
3rd Row: Mary Jean Tadlock, Bill Nicklason, Paul Sinclair, Rick Reils, Frank Sedlacek, David Sulka, Daniel True, Michael O'Brien, Stephen Samples, Rich Wokal, John Tahen, Robert?
Bottom Row: Veronica Lynch, Janice Soehlein, Donna O'Clair, Carol Strain, Elizabeth Trujillo, Darlene Swanson, Alice ?, Janet Thomas, Megan Sample, Susie Reese, Ruth Traeger


If you know a missing kid or want to correct a name or spelling,
please email me at .
It'll help if you place them by row and position.