Jefferson: 6th Grade - Miss Ala 1963-1964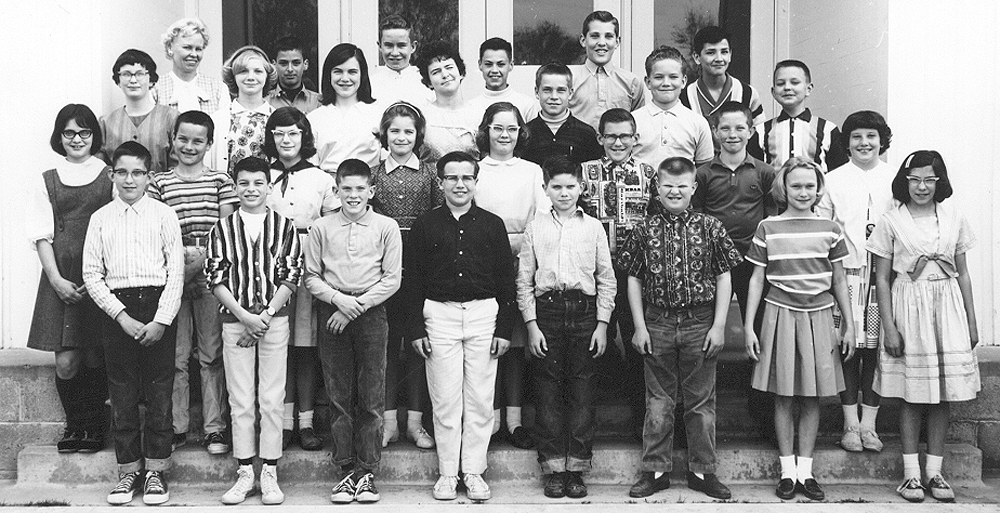 Back Row: Miss Ala, Mike Franco, Cliff Peterson, Randy Roberts, Dick Boston, Don Trujillo.
3rd Row: Mary Jane Smith, Unknown, Unknown, Sue Holmes, Dave Merrill, Mike Astley, Don Schroder.
2nd Row: Becky Manolopolous, Jack Spanner, Jennifer Field, Linda Hammond, Susan Bengston, Jim Bierlein, Tim Gates, Trish Meeker.
Front Row: Bill Kiel, Gene Bumgarner, Paul Jensen, Tom Hall, Robert Johnson, Mike Figg, Gail Glover, Alison Warner.
thanx to Ed Merrill (Dave's Dad) for the photos...
and Patricia Peterson for the names...
and the steel trap mind of Don Schroder as well...
If you know any of these kids (or would like to make a correction,
please email me at .
Please place them by row and position.