Marcus Whitman: 5th Grade - Mr. Nielsen 1962-1963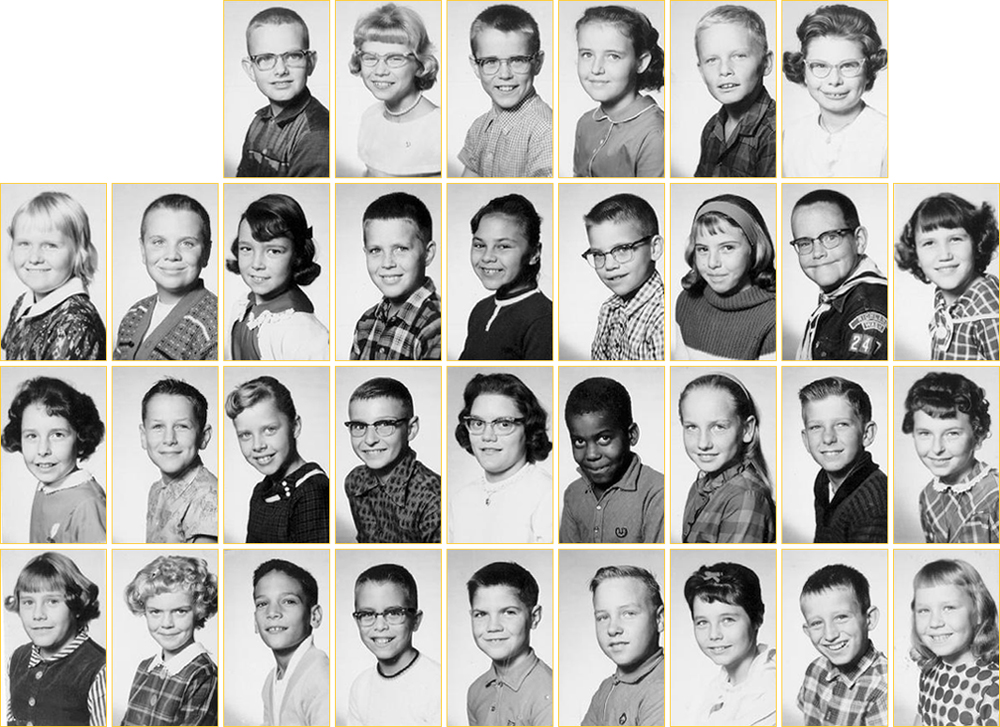 Top Row: Cary Stevenson, Rose Dickson, Jim Qualheim, Linda Parham, Eddie Eskeli, Debby Decker
2nd Row: Christine Duncan, Bob Miller, Linda Palmer, Scott Owen, Michael Ibatuan, Jerry Bell, Ketra Renner, Dennis Cruz, Debbie Stewart
3rd Row: Terry Stevens, John Steelman, Susan Schultz, Robert Whytock, Ethel Rick, Earl Hall, Karen Strickland, Danny Huffman, Rena Northrop.
Bottom Row: Dyan Lakey, Barbara Burnett, Mark Almond, Jerome Broker, Bob Cadd, Lonnie Gilson, Peggy Bolson, Gary Powney, Karen Knirck.
thanx to Bob and Cathy (Lee) Cadd for the photo, Karen Strickland (Diener) for the help with names... and Lori Simpson (Hogan) for updates...as well as Diana Barger! Not to mention Mr. Peter Nielsen for bringing it all up to date!