Sacajawea: 5th Grade - Miss Klasek 1962-1963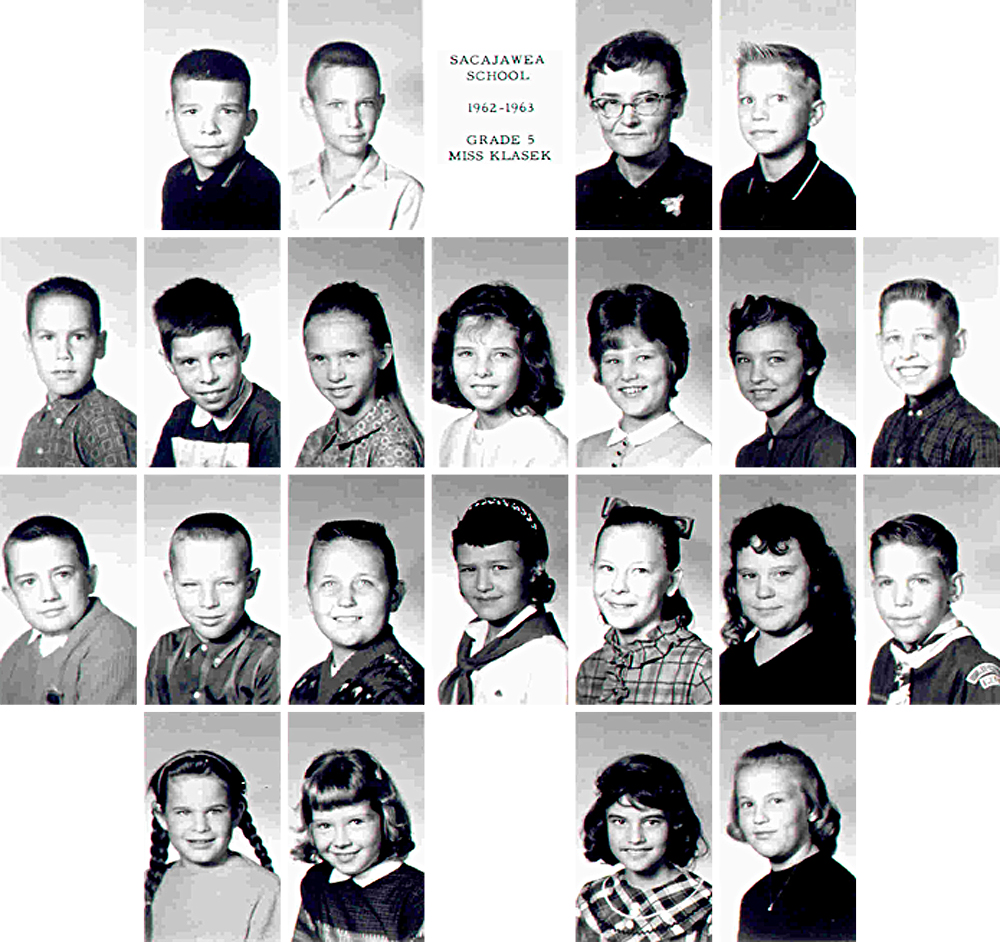 Top Row: Miss Klasek, Unknown, Unknown, Unknown, Eric Stairet, Steve Carver
2nd Row: Debra Meader, Unknown, Patricia Kron, Unknown, Unknown, Rick Polk, Bob Carroll
3rd Row: Glenn Burnett, Elaine Tesky, Karola Kover, Debra Roberts, Dan Turner
Bottom Row: Unknown, Unknown, Unknown, Judy Maki.
thanx to Elaine Tesky (Hawkins) for the photos...
and Rick Polk and Dan Turner for the corrections and new names....
If you know any of these kids (or would like to make a correction,
please email me at .
Please place them by row and position.