Sacajawea: 6th Grade - Mrs. Weis 1963-1964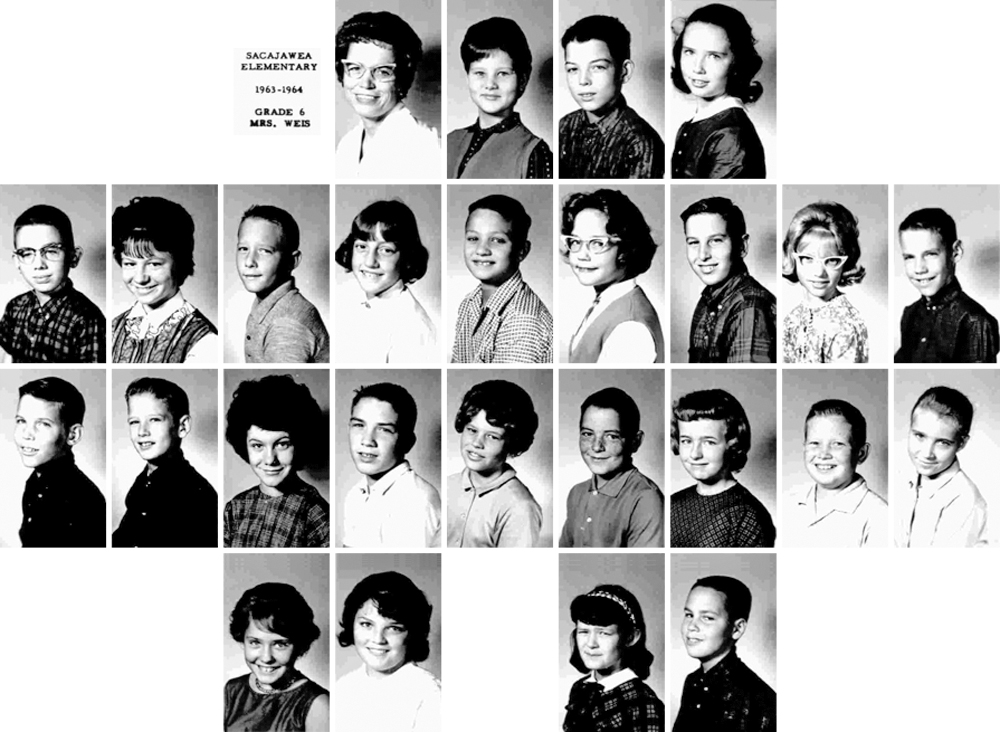 Top Row: Mrs. Weis, Patricia Kron, Dave Clark, Unknown, Ron Kizer, Judy House.
2nd Row: Larry Chafin, Kendal Smith, Monte Barrett, Millie Kroll, Rob Teats, Debby Meader, Rick Rallens.
3rd Row: Dan Turner, Rich Crigler, Linda Whatley, Doug Wolfe, Unknown, Dean Last, Michael McIntyre.
Bottom Row: Ted Davis, Richard Bower, Candace McLerran, Unknown, Elaine Tesky, Eric Stairet.
thanx to Elaine Tesky (Hawkins) for the photos...and Dan Turner for help with names...
as well as Duane Shults...
If you know any of these kids (or would like to make a correction,
please email me at .
Please place them by row and position.