Spalding: 4th Grade - Mrs. David 1961-1962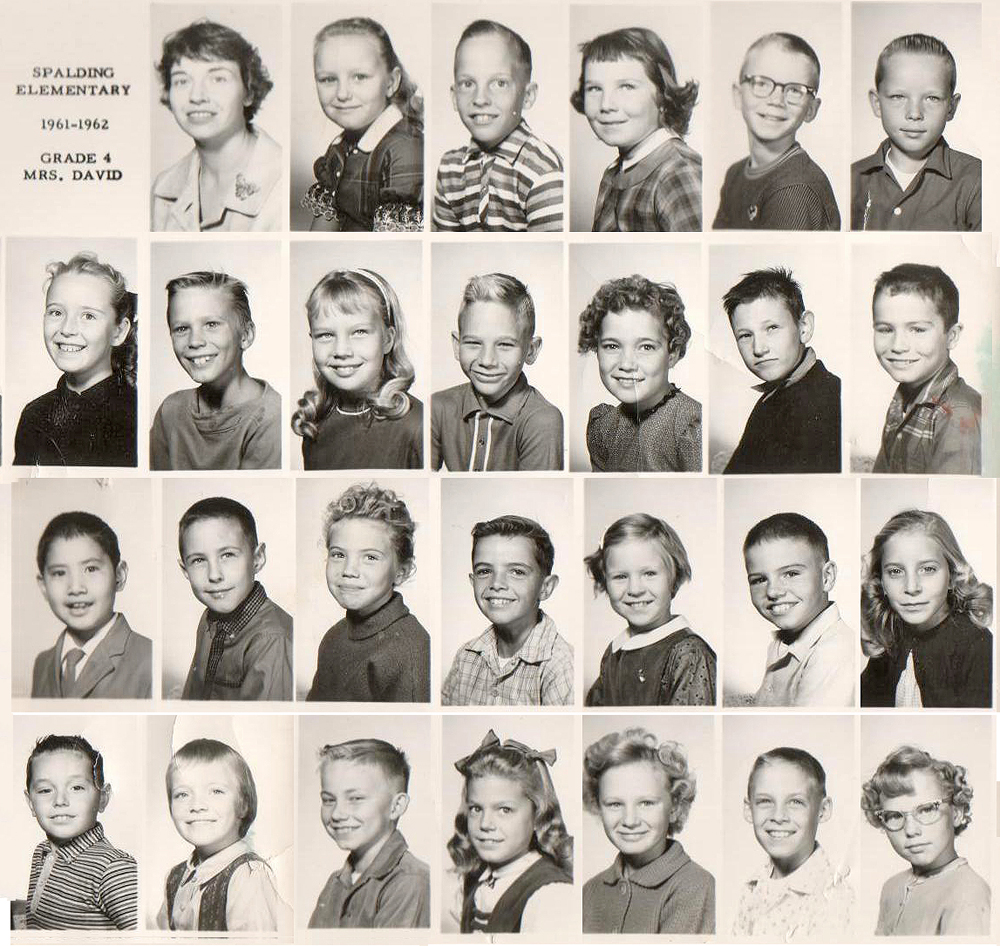 Top Row: Mrs. David, Unknown, Joel (or Jan) Barber, Debbie Evans, Tim Hollinshead, Bobby Carrol
Second Row: Unknown, Artie Schafer, Linda Baker, Steve Reninger, Unknown, John Dangerfield, Tommy Schildknecht
Third Row: Unknown, Tom Wood, Kris Rau, Richard Gana, Martha Greer, Ron Slater, Tina Underwood
Bottom Row: Daniel Brooks, Teresa Houghan, Eddie Eskeli?, Cindy Semmern, Karen Hopkins, Jim Bunch, Jean Rowan?
thanx to Ron Slater for the photo...and Cat Johnson for the names...& Jim Bunch as well.
If you know any of these kids (or would like to make a correction,
please email me at .
Please place them by row and position.