Lewis & Clark: 1st Grade - Mrs. Manor 1958 - 1959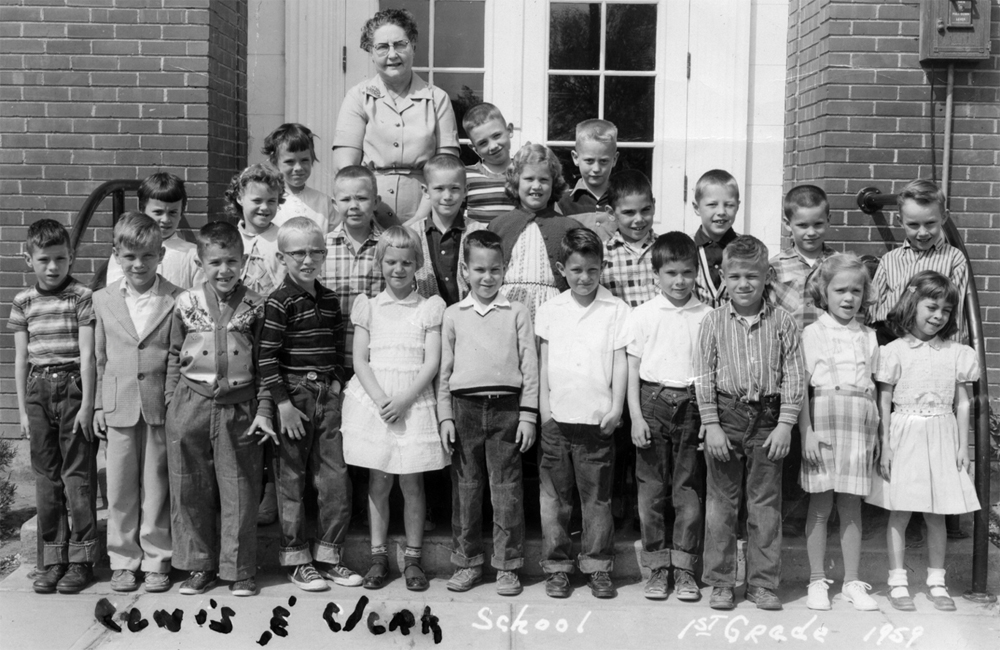 Back Row: Unknown, Mrs. Manor, Unknown, Phil Pearson?.
Center Row: Unknown, Unknown, Kenny Forbes, Rusty Lee, Gail Wheeler, Manuel Pardini, Don Foss, Unknown, Kurt Lewis.
Front Row: Unknown, Leonard Huesties, Unknown, Unknown, Nancy Moore, Keith Sharp, Jim Bokish, Rick Tisdale, Dick Beutler, Unknown, Carol Siemans.
thanx to (Vegas) Nancy Moore for the photos... and Lori Simpson (Hogan) for the latest updates..
If you know any of these kids (or would like to make a correction,
please email me at .
Please place them by row and position.