Lewis & Clark: 2nd Grade - Mrs. Sutton 1959 - 1960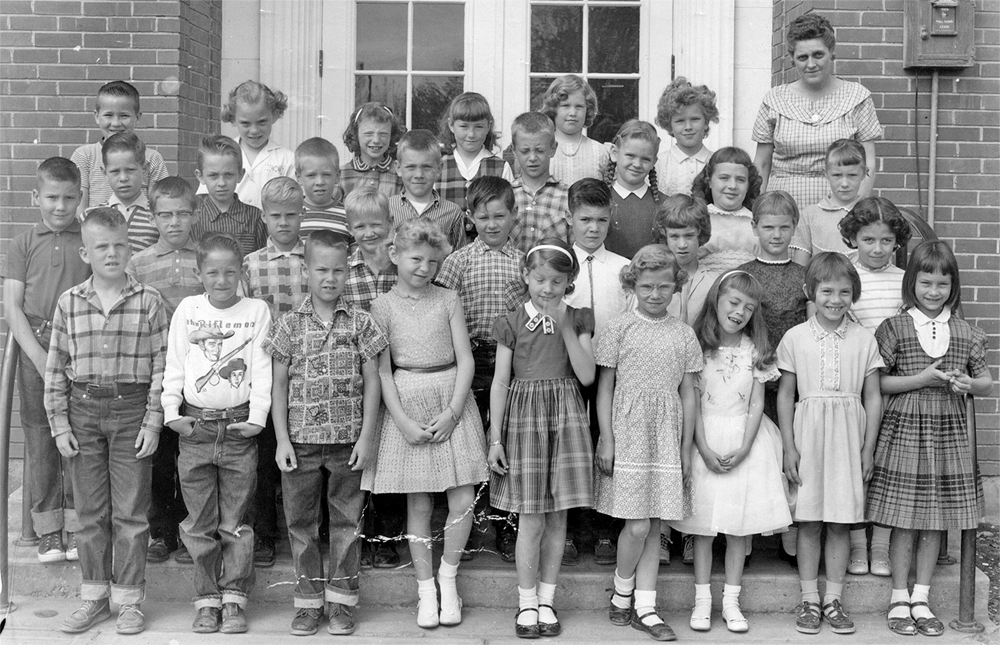 Back Row: Jim Mitchell, Kathy Thompson, Rona Poquette, Sharon Kaas, Gail Wheeler, Nancy Forsman, Mrs. Sutton.
3rd Row: Mike P?, Dave Montgomery, Mike S?, Leonard Huesties, Mark ?, Kathy Hamblin, Teresa White, Roberta O'Dell, David Samples, Mark Waggoner.
2nd Row: Richard ?, Dan Laybourn, Tim Van Reenan, Bob Cadd, Carol Donohue, Nancy Moore, Sherry Williams.
Front Row: Daryl Hertz, Jim Bokish, Eric Stairet, Nancy Burrill, Jane ?, Rose Dickson, Carole Siemens, Melissa Bishop, Joyce ?
thanx to (Vegas) Nancy Moore for the photos... and Lori Simpson (Hogan) for the latest updates..
If you know any of these kids (or would like to make a correction,
please email me at .
Please place them by row and position.