Lewis & Clark: 2nd Grade - Mrs. Thompson 1959 - 1960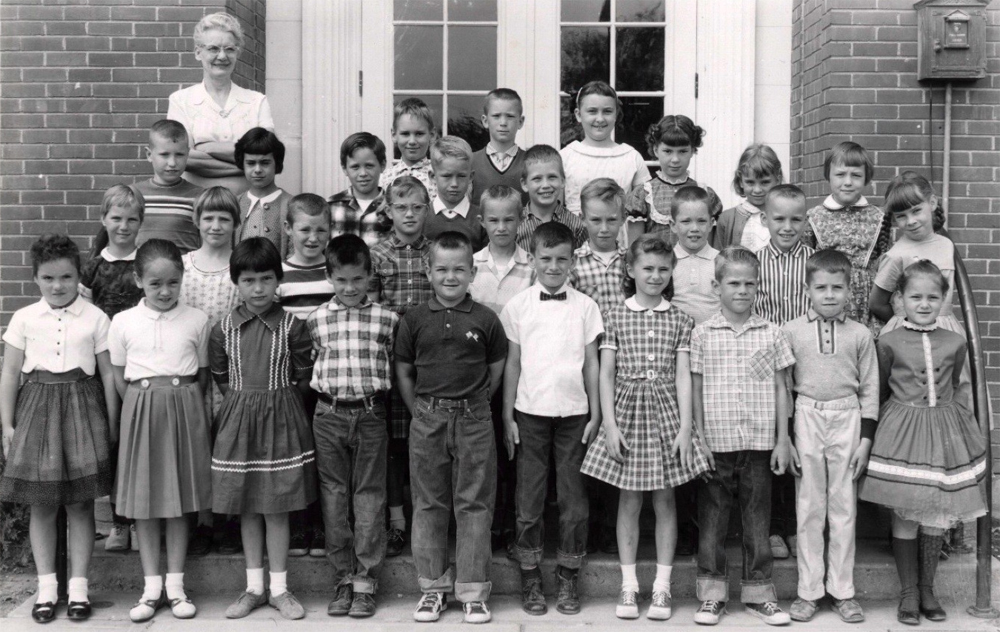 Back Row: Mrs. Thompson, Clark Mabbutt, Rusty Lee, Brenda Miller.
3rd Row: Mike McElroy, Kathy Forte, Keith Sharp, Chuck Johnson, Robert ?, Mary ?, Cheryl Ford, Ann Tabasinski.
2nd Row: Shirley Moore, Liz Stewart, Mike Worby, Sharleen Peterson, Brad Holden, Kurt Lewis, Carl Robbert, Fred ?, Julie Cole.
Front Row: Linda Adrian, Judy Ulseth, Debbie Lewis, Rick Tisdale, Ron Foraker, Tye Lorent, Lori Simpson, Tom Daling, Kevin Schmidt, Chris Sahm.
thanx to (Vegas) Nancy Moore for the photos... and Lori Simpson (Hogan) for the latest updates..
If you know any of these kids (or would like to make a correction,
please email me at .
Please place them by row and position.